Given that you've landed on this page, we can confidently assume that you're curious about finding out more about the world of foreign exchange – more importantly, how to learn forex trading with little to no previous trading experience. Before you dive in, it's important to consider not only how to trade, but also the best ways there are to learn how to trade effectively and the impact this can have on your career as an FX trader. After all, as with any new entrepreneurial challenge, simply deciding you're going to follow through with your idea isn't enough – instead, it requires a thought-out strategy born from extensive research and a thorough understanding of where to start.
As such, in this blog post we're delving into exactly how you can learn forex trading and where you can go to find out the appropriate information that will help ensure you're in the best position possible to begin your new role as a forex trader. From understanding the market to familiarising yourself with currencies and demo accounts, our beginner's guide will act as your most useful aid in your journey to forex success.
First thing's first, what is forex?
Ultimately, the first stage of learning about forex trading begins with understanding what exactly forex is. Simply put, forex (otherwise referred to as foreign exchange, foreign currency trading or FX) is the process of buying and selling different currencies on a global, digital market.
Historically, this market was only available to trade on for financial experts, banks and professionals – however, technological advances in recent years and have meant that the foreign exchange market has become easily accessible to the likes of you and me, encouraging people worldwide to trade within it. As a result, it should come as little surprise to you that it's the largest, most lucrative market in the world, turning over an average of $6.595 trillion per day in 2019 alone.
At its core, the market allows those who're trading foreign currency to make a profit (also known as a 'win') or a loss through the varying exchange rates when buying and selling global currencies. So, while changing your ZAR to EUR for your spring travels in the French Alps is intended for a purely practical, leisurely purpose, those who trade on the forex market do so with the intention of making a profit from the improved rate of exchange of the currency they buy when it comes to selling it. Fundamentally, this type of exchange involves trading one currency against another, whereby the foreign currencies are shown as paired rates – for example, ZAR/GBP (South African Rand/Great British Pound).
So, when it comes to effectively learning about forex trading, it's vital that you arm yourself with sufficient knowledge of the basics, starting with teaching yourself about forex currency pairs to help you make better, well-informed decisions when it comes to your first few trades.
How to understand the market?
Unlike many other financial markets, due to its global scale, the foreign exchange market isn't regulated by a single, centralised body – instead, individual countries have their own governing bodies set up to protect and safeguard traders nationally. As such, it's crucial that you understand your own country's forex rules and regulations to ensure you remain above board and appropriately in the know when it comes to currency laws.
Forex trading takes place in major financial markets across the world, including; New York, Tokyo, London, Frankfurt, Hong Kong, Zurich, Singapore, Paris and Sydney. As such, it is possible to trade in the markets 24-hours a day, five days a week, because when one market closes, another one opens. There are three main markets to trade in: the spot market, the forwards market and the futures market, which we'll take a look at below:
The spot market acts as the primary currency market, operating with deals that buy and sell currency at its real-time value with exchange rates being calculated by the supply and demand of the market, as well as other external factors. This market is also what the forwards and futures markets base their deals on and is commonly accepted as the preferred choice for solo traders.
Where the forwards and futures markets differ is that they don't actually trade real currency – instead, they operate by buying and selling contracts for currency at certain quantities, rates and quantities with an agreed-upon future expiry date. Typically, forwards and futures markets are traded by large international companies and corporations to protect themselves from losing money when buying large sums of foreign currency, as their currency has typically been bought at a set price in advance.
As a sole trader looking to learn forex trading, it's recommended that you focus your efforts on learning the ins and out of the spot market, but it wouldn't do you any harm to explore further afield, learning to grasp the basics of the wider markets.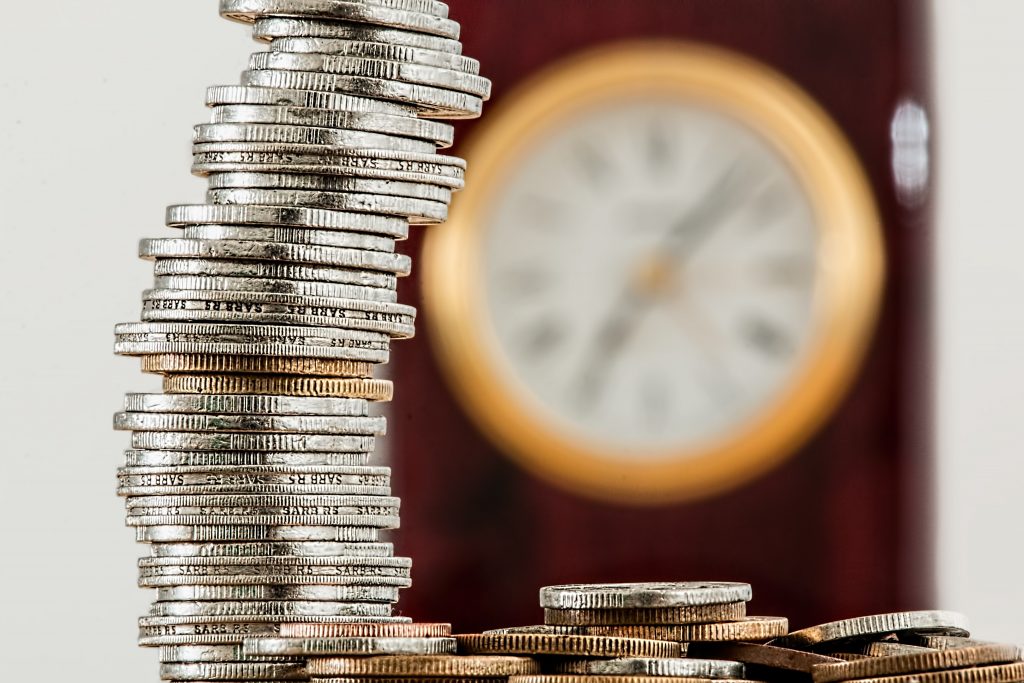 Learn about currencies
As a novice trader, it's paramount that you learn about the currencies that you'll be trading. This doesn't necessarily mean just knowing your EUR from your GBP – instead, it means keeping a watchful eye on the social, political and economic contextual factors of the country which the currency you're trading pertains to. As such, it's recommended that you get to know the financial and political state of countries worldwide, both historically and presently, in order to be in the best position possible to make accurate, well-informed FX decisions.
Health metrics such as the political and economic climate of a country will have a significant impact on the value of its currency, rising or falling depending on the stability or suspected stability of the country in the eyes of international traders. Therefore, rather than just immersing yourself head-first into the trading world, it's recommended that you consult a forex calendar, while regularly staying up-to-date with news stories from around the world – allowing you to watch how values rise and fall as a result of news from across the globe. This will help you discover trends while allowing you to create a gut feeling in relation to forex trading.
With hundreds of currencies to choose from, however, it can become a little overwhelming trying to get to know all of them at once. As such, to minimise the risks involved, we suggest specialising in certain currencies that don't necessarily have any correlation with one another and concentrate on those specifically. Arguably, starting with a smaller number of currencies will make it easier to keep track of any important economic or political factors that could impact rates, also allowing you a more manageable way to gain invaluable trading experience.
Open up a demo account
As with most things in life, learning from experience is perhaps the most trusted and valuable way of learning. Unfortunately, however, this takes time – something eager new traders often have but refuse to utilise, endangering themselves by making impulsive (and often detrimental) trading decisions as a result. Luckily, for those looking to learn forex trading, there is one way you can gain experience without impacting your capital – a demo account.
A forex demo account enables new traders to start free online trading relatively quickly, so they can practise their foreign exchange strategies before having to risk any real money. This helps beginners to get a real understanding for what trading the on the currency market is like on their chosen broker's platform. Additionally, with the ability to make dummy trades, traders can afford to make mistakes and learn from them, as well as stamping out any bad habits with no financial risk before taking their new techniques into the real, sometimes turbulent forex world.
Arguably, however, the greatest lesson that you'll take away with you from using a demo account is learning how to control your emotions. Inexperience combined with large sums of capital and turbulent market conditions often causes novice traders to make poor trades born from a lack of judgment and raw emotion. With a demo account, however, you don't have to learn this lesson the hard way and can practise your strategies before you dive into the live markets. For more information on why demo trading is right for you, view our blog post on it here.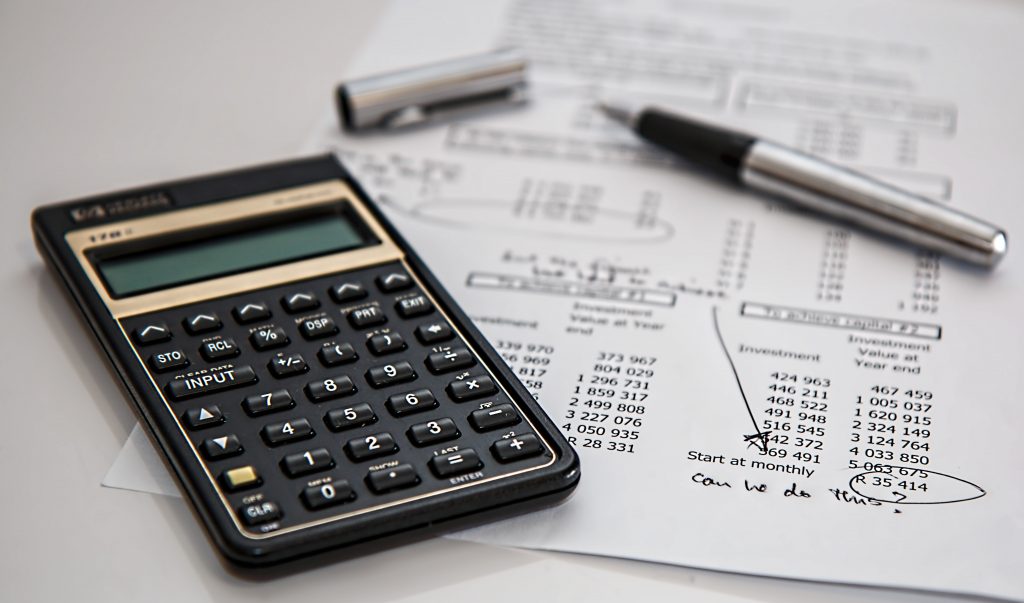 Now what?
After using a demo account for a couple of weeks, it will dawn on you that you're not going to make any real money if you're stuck trading practice markets. So, the next step for learning forex trading is to set up a live trading account. To ensure you don't run before you can walk, we'd suggest you start by opening up a micro forex trading account as this will allow you to trade smaller amounts of capital with lower risk – in turn, equating to smaller losses.
Naturally, when considering the type of forex trading account that you're going to use, you need to do due diligence on the broker you choose to trade with. As the forex market is unregulated, unfortunately this allows for the breeding of deceitful and unethical forex brokers. As such, you need to make sure the broker you opt for is regulated by the governing body that pertains to your country – you can find out more information on how to choose a specific broker here, or to discover an entire list of FSCA certified brokers, be sure to check the broker's regulatory status against the Authorised Financial Service Providers database here.
If, after reading the above and learning to decode the forex industry jargon, you're keen to learn forex trading in more depth, why not enrol on one of our professional, award-winning forex courses? With expert guidance from our knowledgeable, veteren forex traders we will ensure you're armed with the right level of awareness to get your forex trading career off to a flying start.
All You Need to Learn to Trade Forex
Source: https://www.learntotrade.co.za/how-to-learn-forex-trading/
Posted by: derivbinary.com