South Africa is a good place for Forex trading due to the simple fact that this industry is perfectly regulated by FSCA. Finance Service Conduct Authority regulates the market, ensuring that all the participants of the Forex industry are trading in a secure and comfortable manner. The Financial Intelligence Act from 2001 and the Financial Advisory and Intermediary Services Act from 2004 are providing FSCA with the legal framework and the means to exert control on the forex market.
As a matter of fact, Forex Brokers in South Africa are growing in numbers, and financial companies are finding more and more clients in this region.
The local currency of the country – ZAR is available for trading and plays an important role in the Forex industry. ZAR is often offered by reputable brokers unlike the majority of other African currencies. Additionally, South African traders have the privilege of using some of the most popular payment methods including Visa, Mastercard, Paypal, and most importantly – M-Pesa. M-Pesa is a mobile-based money transfer service that is quite big in South Africa due to the fact that it is simple and comfortable.
If you are someone who thinks about starting trading in South Africa, you should know that any profit you make with Forex is taxable, and the tax can range somewhere between 18-45%, depending on how much income you have during a year.
The best Forex Broker for South Africa
Other recommended Forex brokers in South Africa
As South Africa became a spot for experienced Forex traders, more and more brokerage companies started to operate in the region. Some of the locally established companies also appeared on the market, however, most of the leading brokerage firms are purely international. In general, trading with international brokers is much more convenient, safe, and beneficial even. The reason is that international or multinational companies will often obtain licenses from various regulatory bodies in different jurisdictions. The more regulations a broker has the safer it is for traders. Considering the fact that choosing your favorite trading platform might not be an easy task, we prepared a list of the dominant brokers in the South African trading market.
AvaTrade
Regulation
CySEC, CBI, FSA, FFAJ, BVI FSC, FSCA, FSRA
Bonus
Trading platform
MT4, MT5, WebTrader, AvaTradeGO
XM Group

Regulation
CySEC, FCA, ASIC
Trading platform
MT4, MT5, WebTrader
Capital.com


Regulation
ASIC, FSA, FCA
Trading platform
MT4, TradingView, Mobile, Web
HotForex

Regulation
SVGFSA, FCA, DFSA, FSCA, FSA
Trading platform
MT4, MT5
CM Trading

Bonus
Trading platform
MT4, WebTrader
ForexMart

Trading platform
MT4, WebTrader
Plus500

IQ Option

Regulation
Risk Warning: YOUR CAPITAL MIGHT BE AT RISK
Trading platform
Proprietary
Exness

Regulation
FCA, CySEC, FSA
Maximum leverage
1:Unlimited
Trading platform
MT4, MT5, WebTerminal
RoboForex

Bonus
Trading platform
MT4, MT5, cTrader, R WebTrader, R MobileTrader, R Trader
OspreyFX


Trading platform
MT4, custom
EagleFX

Regulation
Bonus
Year founded
easyMarkets

Regulation
ASIC, CySEC, FSA, BVI
Trading platform
WebTrader, MT4, TradingView
Pepperstone

Regulation
ASIC, SCB, CMA, CySEC, FCA, BaFin and DFSA
Trading platform
MT4, MT5, cTrader
HYCM

Regulation
FCA, CySEC, DIFC, CIMA
Trading platform
MT4, MT5
FPMarkets

Trading platform
WebTrader, MT4, MT5, IRESS
IMGFX
FXOpen

Trading platform
MT4, MT5, WebTrader
CFDs are complex instruments and come with a high risk of losing money rapidly due to leverage. Between 74-89% of retail investor accounts lose money when trading CFDs. You should consider whether you understand how CFDs work and whether you can afford to take the high risk of losing your money.
Who Regulates Forex brokers in South Africa?
The financial situation in the country looks promising, and this also affects the foreign exchange market. That is why broker companies are looking for ways on how to enter this sector, but they first have to get things done with the Financial Sector Conduct Authority (FSCA).
The role of FSCA
Just like the broker companies in any other country in the world, Forex Brokers South Africa is governed by a regulatory body. When it comes to South Africa, this organization is called FSCA, and it plays a crucial role in the overall process of trading with currency pairs. What this means is that FSCA acts as a "financial police" or as a supervisor that has the power to monitor and control everything that is happening in the world of foreign exchange.
Forex companies in South Africa are, therefore, regulated by a reputable and independent agency, and this gives a sense of guarantee to the traders. They always want to know that their funds and personal information will be safe and protected, and in most cases – only South African brokers who are fully licensed can offer bullet-proof protection and top-notch professionalism, and we are seeing a significant increase in the number of FSCA regulated Forex brokers in South Africa.
FSB Changes to the FSCA
In the past, FSCA used to be called FSB. The Financial Services Board has officially taken a new mandate and is now referred to as the Financial Sector Conduct Authority (FSCA). FSB-regulated FX companies are now FSCA regulated.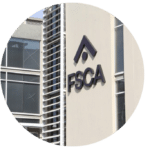 There are very specific tasks in mind of the FSCA to handle, which include:
The protection of financial customers, by means of fair treatment promotion, financial education provision, and finally the promotion of financial literacy
Any types of required assistance in financial stability maintenance
The enhancement of financial markets in regards to efficiency and integrity
Supporting the policy objectives for transforming the financial sector with financial inclusion
Officially, all the processes go through the FSCA South African FX regulator, which warrants new Commissioners and Deputy Commissioners to fill the positions of the Executive Committee.
Register with a regulated broker – XM
How is Forex trading taxed in South Africa?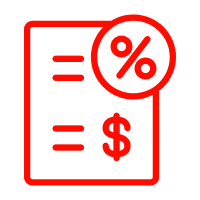 As we already mentioned, Forex trading is taxable in South Africa. Tax can range from 18 to 45% depending on your annual income. For instance, if your annual income is above 656,601 ZAR (approximately $46,000), you will need to pay 587,783 ZAR plus 45% of taxable income above 656,600 ZAR.
In order to calculate the taxable profit from your trading activities, you should deduct all expenses earned from forex activities from the gross income. Generally, it does not matter from where your income is originated, you should still pay tax on your income – what this means is that traders should declare all their profits from Forex trading.
Are local currency pairs available?
At the moment, we can recommend some of the best South Africa Forex brokers offering accounts and currency pairs in ZAR. For instance, if you decide to go for XM Group, along with IQ Option, or HotForex, you will have the possibility to easily find accounts available in South African Rand.
When it comes to the foreign exchange market, in particular, South Africa offers a lot of potential for investments, and both South African Forex Brokers and individual traders can expect additional growth in the upcoming period. South Africa is a country with a population that exceeds 50 million people, and the size of the state is sufficient to offer a lot of trading possibilities. The national currency, Rand, is strong and stable, which is a direct consequence of the overall progress of the nation as a whole. "JSE Limited," located in Johannesburg, is the largest stock exchange in Africa, and all of these factors are relevant when it comes to forex trading as well.
Start trading ZAR with IQ Option
Is there a cap on leverage for South Africa Forex brokers?
Right now, there is no cap on leverage for South Africa Forex brokers, however, specific brokers might have set the maximum leverage ratio for retail/regular clients. It is always a good idea for you to check this indicator before starting your trading journey.
Leverage is one of the most used terms in the Forex industry, as it gives traders the ability to borrow a specific amount of money from brokers and invest it in something such as Stocks, Currency, or Security. While leverage can help you gain some huge profits, it can also lead you to big fund losses. That's why the majority of reputable financial regulatory bodies restrict some brokers from using high leverages, so traders are protected from big losses. If you come across a platform that has a leverage ratio of more than 1:300 and is not licensed, you should be very careful as there is a high chance that you are dealing with a scammer.
What Payment Systems are available in South Africa?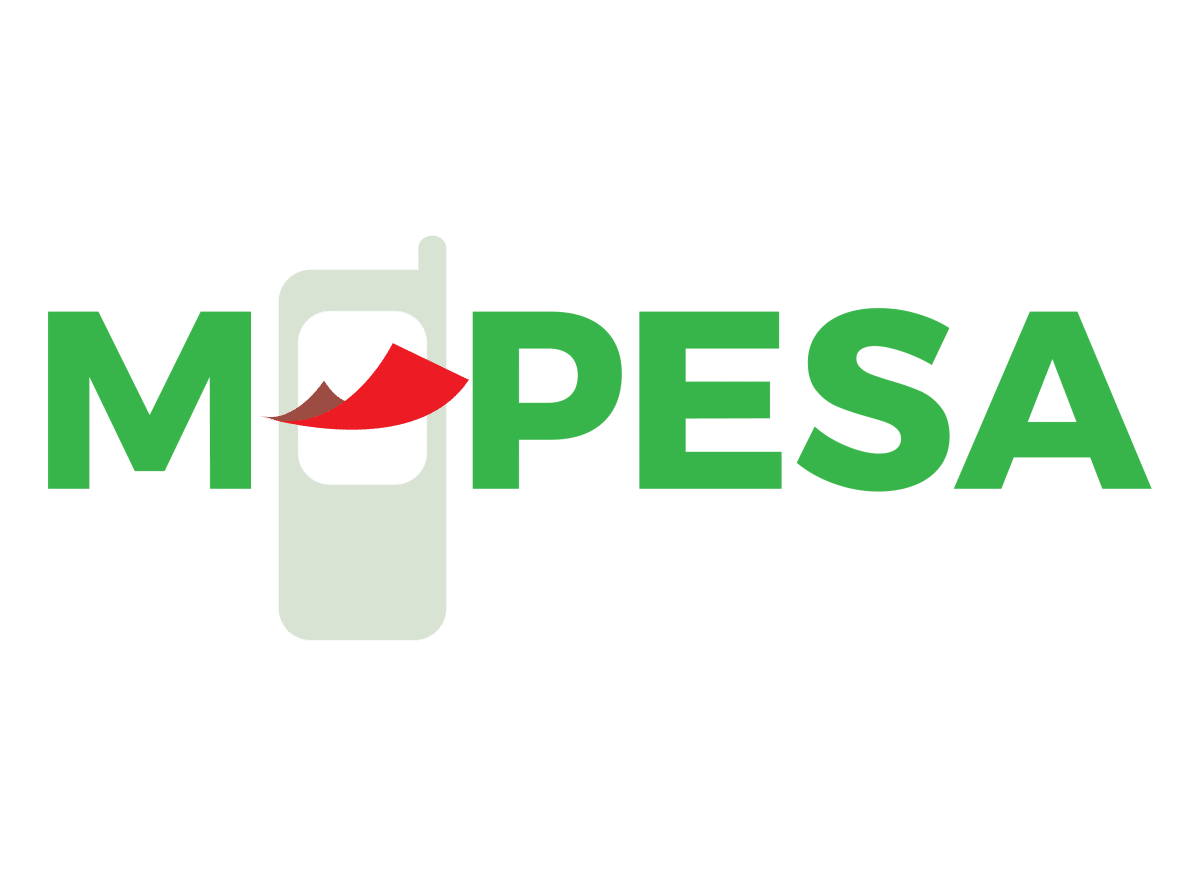 Any best Forex broker in South Africa will focus on providing the leading payment solutions for South African traders. One of the most common, popular, and reliable payment options in the country is the M-Pesa payment system. The provider of M-Pesa services has been working to provide the best experience for African and international customers since 2007. The main advantage of the system is that you can use your mobile phone as an e-wallet. All you have to do is to connect your banking and mobile accounts with each other and afterward, you are free to pay for all the services, products, and even utilities. You can deposit and withdraw funds from your trading account on the broker's platform using M-Pesa. Apart from M-Pesa, traders from South Africa can also pay using Visa, Mastercard, PayPal, Skrill, and many more.
No matter how much money you are able to generate with the broker, if you are not given an option to withdraw your money in a safe, reliable, and fast way then at the end of the day, you lose more than you earned. That is why having access to multiple payment options and methods is one of the crucial features of any broker in any region. Usually, the brokers will provide a plethora of payment solutions just to make sure that the traders from all around the world are allowed to use the method. Often, the payment service providers will have geographic restrictions. That is why there are specific payment methods that are dedicated to providing the best service to South African Forex traders.
Trade on IQ option using Skrill
What should you look out for when trading Forex in South Africa?
The first thing traders should look out for when trading Forex is the legitimacy of a specific platform. Trading with unregulated brokers is not something we would recommend, as this activity can lead to a lot of problems and frustrations. That is why forex trading in South Africa, just like in any other country, should be conducted only through legitimate and licensed brokers.
Improved safety and security are something that all investors want, and having peace of mind about your funds or personal information is highly valuable in today's hectic lives. South Africa Forex trading brokers that are licensed by FSB have to keep your money in a segregated account, which means that you will get paid even if the broker encounters problems with insolvency or some similar issue.
If you are a newcomer to the trading industry, we advise you to read reviews of brokers you are thinking of – some experienced traders mostly share their experiences with others on the internet, so that way you can save your time and money. To make sure that you know all the basic tools and terms, you can read our guides for beginners in Forex trading, along with profitable trading strategies.
FAQs on Top Forex Brokers in South Africa
List of Forex Trading Companies in South Africa
Source: https://forextradingbonus.com/brokers/south-africa/
Posted by: derivbinary.com