Services and products industries will always go through new trends to stay competitive and offer more value to customers' ever-increasing demands. One of the most influential movements in the last decade has been the boom of mobile apps.
Mobility nowadays is a luxury. In the distant past, we had to sift through a thick directory for a driver when we needed a cab service and deal with long delays and high fees. Fortunately, those days are mostly gone thanks to e-hailing innovations such as Uber and Lyft.
The forex industry has already greatly benefitted from mobile app technology. While trading through a traditional laptop or computer hasn't taken a backseat, more and more traders of all skill levels are flocking towards a plethora of interesting apps.
Trading apps are becoming a tool in the lifestyle of the modern trader. Competition continues to be stiffer than ever, providing clients with a seemingly overwhelming number of options to choose from.
To effectively minimize this choice, this guide will cover the top forex trading apps for beginners on iPhone and Android devices, along with choosing the best forex trading app by looking at the must-have features and some of the frequently answered questions in this regard.
Top 5 Forex Trading Apps 2021

thinkorswim
MetaTrader 4
Forex.com
eToro
TradingView
Of course, it will certainly help to learn more about forex trading apps, how they function, and the most important things to observe about them.
What is a forex trading app?

A forex trading app is a mobile application for primarily executing positions in the forex markets through a live and demo account. Such apps are much more versatile and go beyond just placing trades by providing a holistic trading experience.
Users can usually create their own watchlists to follow their favorite markets, view price quotes, perform analysis on interactive charts, do deposits and withdrawals, obtain the latest economic news in real-time, receive excellent customer support, and more.
For placing orders, whether on a demo or live account, traders need to register with a particular broker and access the terminals with a set of login and password information.
How to choose the best forex trading app?

As with choosing any product, there are certain things to consider when looking for the best forex trading apps: the frequency of updates, analytics offered to users, education, functionality for beginners and experts, and range of markets.
Frequency of updates
The point of having a regularly updated app is ensuring glitches and bugs are fixed when reported. Updates resolve any pressing user issues as quickly as possible before they affect more people.
Lastly, updates help an application become more innovative and competitive by adding new features to enhance the user experience. There is no standard developers follow in any industry as to how often they should perform updates.
Much of the data suggests most apps receive an update roughly every two weeks or less. Thus, this time frame is a reasonable benchmark to use for forex trading apps. The more frequently an app is updated, the faster it can run and the quicker the trade execution.
Analytics offered to users
Although trading apps increasingly become more feature-packed, they can never technically include all the features of a computer or at least not as effectively as their counterparts. Hence, the best forex trading app will need to be as advanced as possible while also being easy to navigate.
So, what are the most important features to consider?
Interactive charts with a sufficient number of time-frames
Provision of as many financial instruments as possible with real-time quotes
All the necessary graphical objects like trend lines, cursors, etc.
Most of the basic indicators found on the computer version of the app
Trading history
Easy use of the basic execution orders, i.e., pending limits and stops, market execution, etc.
Delivery of the latest economic news
Trading education
As they say, knowledge is power. Decent trading education in the ever-evolving forex markets is paramount for traders to keep abreast of all the latest occurrences. Having this education better prepares traders to make more informed trading decisions.
Good ratio of functionality for both beginners and experts
Forex trading apps have advanced functionality and attempt to have as many features as their computer counterparts. The best forex trading app, though, will strive to strike a balance by not being too hard to navigate for beginners but also having enough technical capabilities to satisfy the most experienced investors.
When looking at any application, you'll want to decide the main purpose of using such an application. Is it for execution? Is it for just browsing or viewing different markets? Is it creating watchlists? Once you've established this criterion, it becomes easier to know what to look for and from which app.
Range of markets
Most forex traders don't only follow currencies. Forex trading apps should have an expansive list of other non-forex instruments for users to keep up-to-date with what's happening in other parts of the financial markets generally. It should be easy for you to view and trade other derivatives as you would with forex.
What are the 5 best forex trading apps?

This section will be broken down into: the 2 best forex trading apps overall, the best forex trading app for Android, and the best forex trading app for iPhone. Having these categories caters to the different needs of traders as every application is unique.
Each app will have a main unique selling point, a brief overview, and the advantages and disadvantages of using it.
What are the best forex trading apps overall?
Below are the 2 best forex trading apps overall.
thinkorswim: TD Ameritrade's Proprietary Award-Winning Forex Trading Platform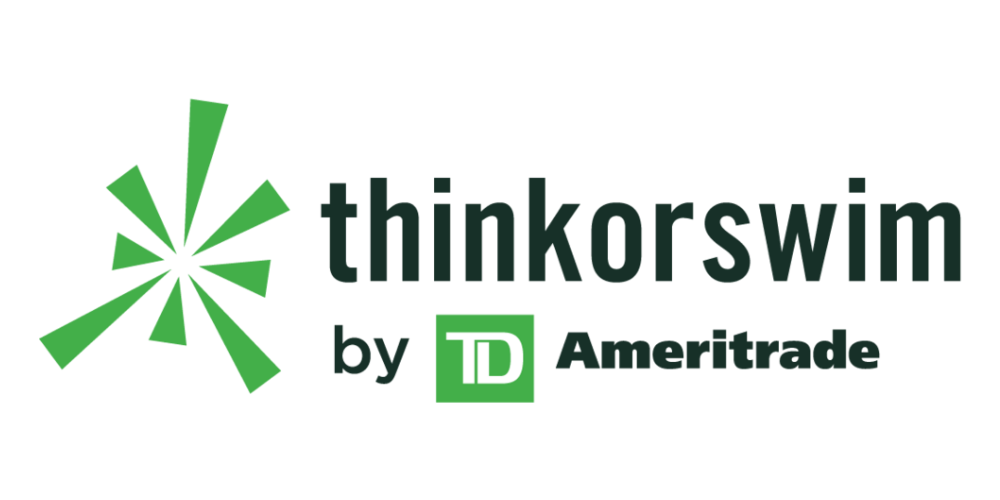 Thinkorswim has existed as a trading platform since the early 80s and has gone through several mergers and acquisitions over the years. TD Ameritrade finally acquired the brand in 2009.
Like its computer equivalent, thinkorswim aims to offer the world of derivatives trading in the palm of traders' hands. A top-rated trading app on both the Google Play Store and Apple App Store, thinkorswim brilliants combines sufficient education, brilliant innovation, and first-class support.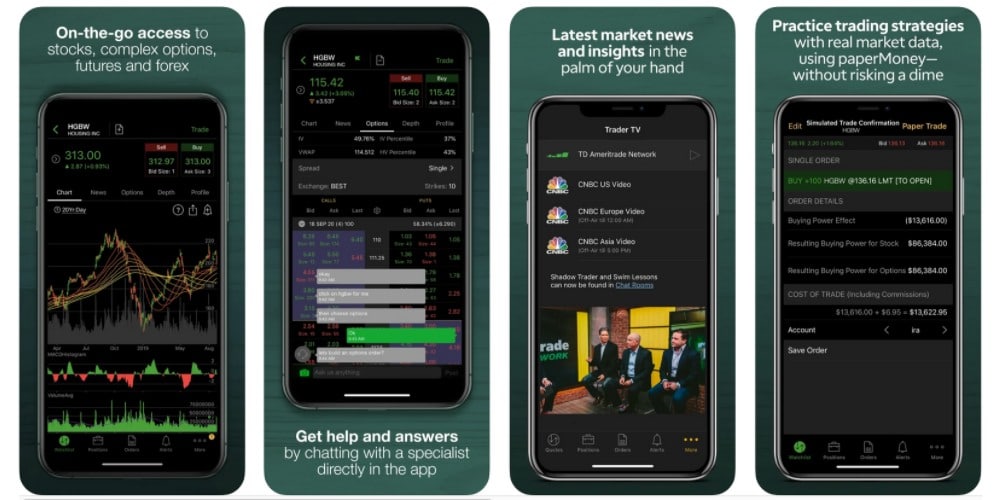 To mention a few things on the technical front, one can trade a demo or live account, perform advanced technical analysis, trade some of the most well-known instruments, manage positions and account balances, create and customize watchlists, among other things.
Overall, thinkorswim is one of the best forex trading apps, particularly for US-based residents.
Advantages
TD Ameritrade is CFTC-regulated
Available for Android and iOS mobile devices
Particularly suitable for US traders looking for a US-based broker
Free of charge
Delivers quite advanced technical tools
Provides a wide range of markets
Allows live streaming of CNBC
Users can sync a market being viewed on their mobile device to a desktop/laptop
Disadvantages
Can only be used through TD Ameritrade
Some tools not suited towards forex trading
Not really beginner-friendly
$2000 minimum deposit to open a margin account
Funding and withdrawal fees
Card and e-wallet funding/withdrawal options not available
---
MetaTrader 4: The De Facto Standard For Forex Traders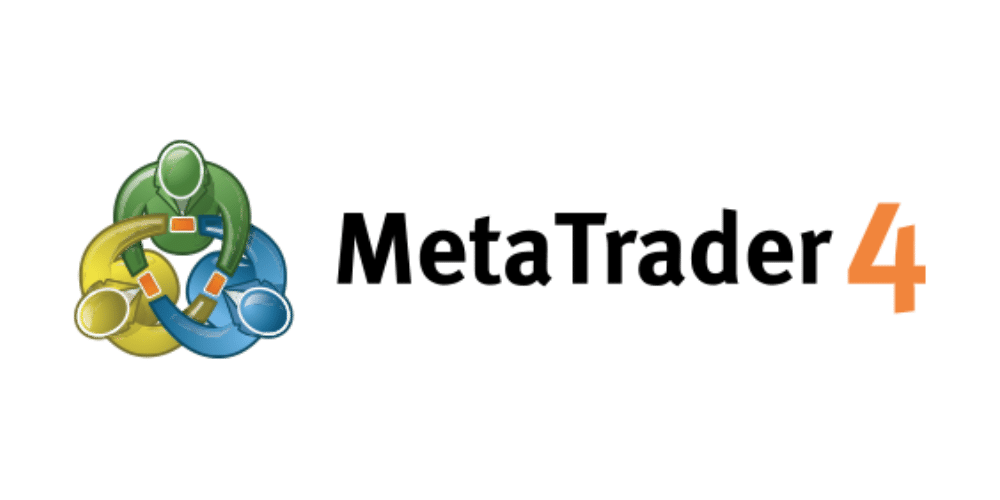 MetaTrader 4 has cemented its place as the most widely used forex trading platform for computers globally. The original application was released in 2005 by the Russian software corporation MetaQuotes.
With the astronomical rise of online trading from the mid-2000s, MT4 was gradually adopted by the lion's share of the forex market because of its simplicity and ability to create expert advisors or trading robots.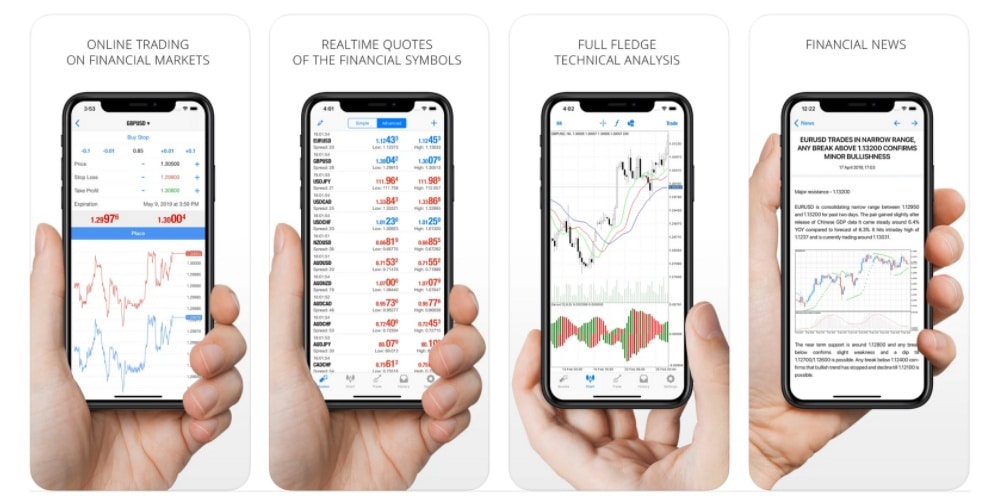 MetaQuotes delivers a simplified trading experience users have expected on their computers for years to the mobile world.
The app allows traders some key administrative functions for their accounts, check their trading history, analyze the markets with a range of indicators, access real-time quotes, execute with a full set of trading orders, set push notifications, financial news, and more.
Advantages
The MT4 app is compatible with more than 90% of brokers
Free and simple to use
Available on both Android and iOS devices
Wide range of markets to follow depending on the broker
Decent amount of charting capabilities available
Considered one of the most secure trading apps
Can be used in multiple languages
Disadvantages

Selection of markets only limited to what the broker offers
Limited technical customization compared to other apps
Time zone display isn't flexible
---
What is the best forex trading app for beginners?
Now that we've covered the best forex trading apps overall let's dive into the best forex trading apps for beginners.
FOREX.com: The TradingView-Powered Forex Trading App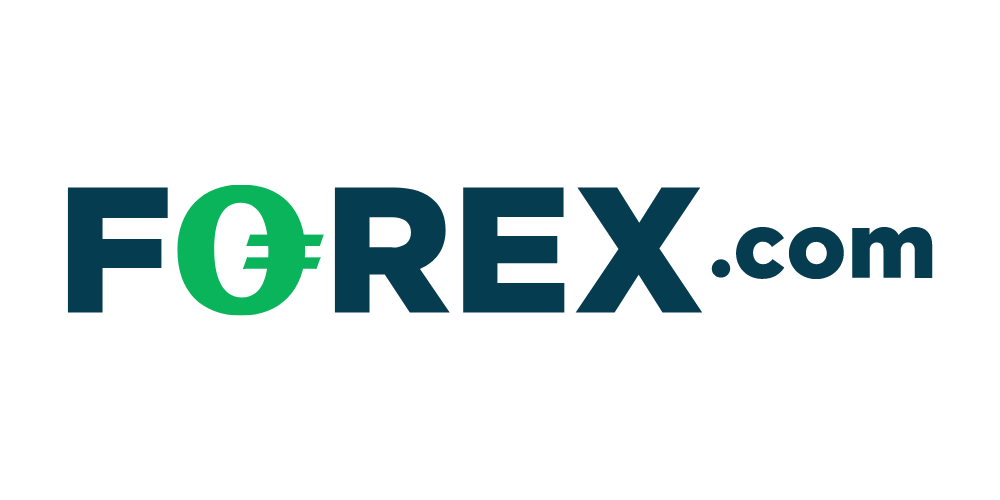 The Forex.com trading app is the main mobile trading platform for one of the largest US and global forex brokers of the same namesake. Forex.com has been in business for 20 years as a CFD broker and now provides over 4500 markets in various financial instruments.
The brand replicates the reliability, consistently superior execution, sophisticated tools, financial security, and professional support it is known for. Perhaps the app's biggest advantage is having charts powered by TradingView, one of the most popular charting software and trading social network brands worldwide.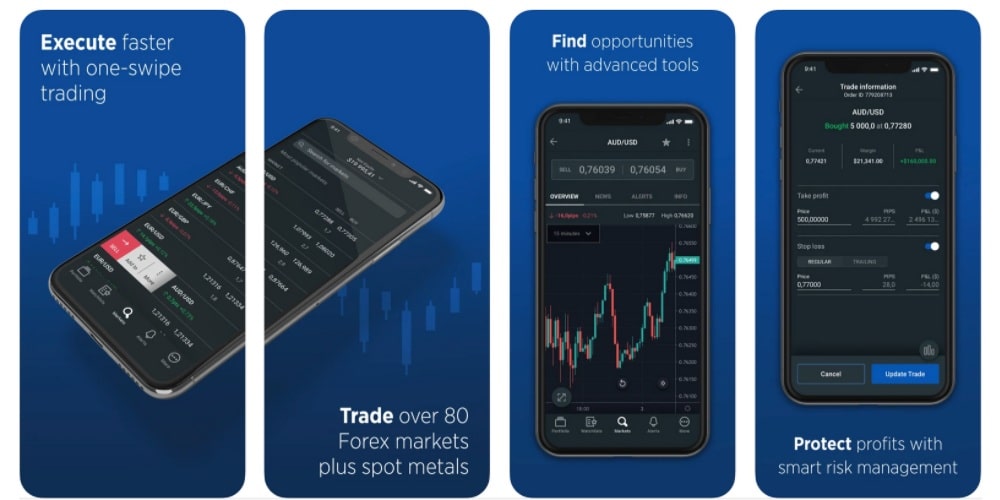 TradingView is revered for its highly advanced technical capabilities with tens of chart types, time-frames, indicators, and other features used on smooth and sleek charts.
Forex.com was purposefully built for users to trade the markets with precision and quickly, be updated on the latest news, customize their trading experience, and carefully manage their accounts on the go.
Advantages
Forex.com is multi-regulated
Charts are powered by TradingView
Beginner-friendly
Free to use
Provides a broad selection of different markets
Available for both
Disadvantages
Only usable with a Forex.com account
Users need some experience with TradingView first to take full advantage of the app
---
What is the best forex trading app for iPhone?
Now let's look at the best forex trading app for iPhone.
TradingView: Best Forex Trading App With World-Leading Charts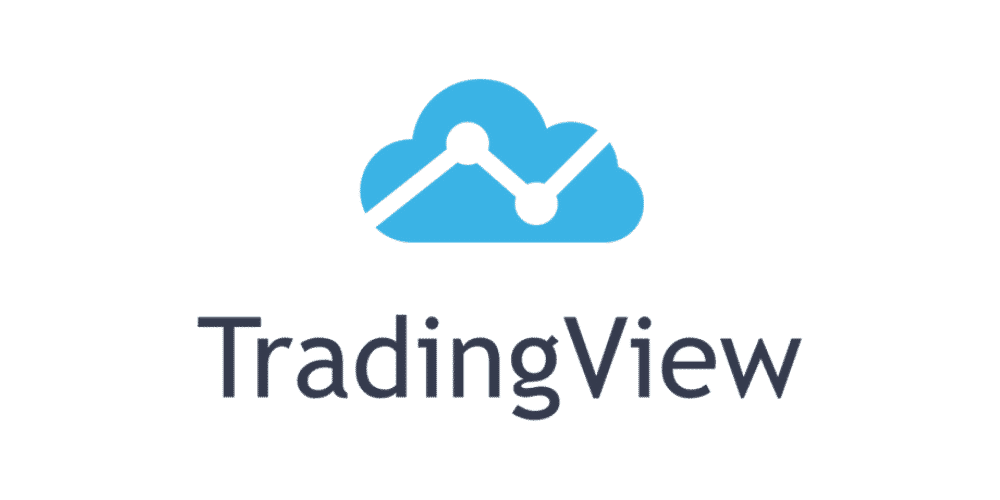 TradingView is one of the leading financial charting software and social networking platforms globally, with more than 30 million users. Presently, TradingView has a rating of 4.9 out of 5 from close to 72 000 reviews.
The brand is renowned for providing data-rich, supercharged, and aesthetically pleasing charts across a plethora of markets such as forex, equities, futures, cryptos, indices, metals, and many other CFDs.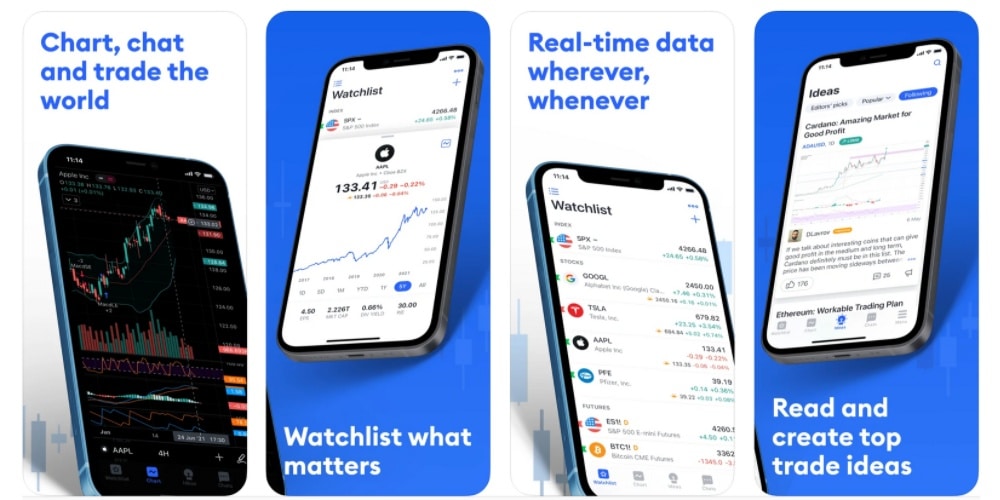 Only a few products can match the technical analysis capabilities of TradingView, and much of the excellence traders expect from the web version of the platform is replicated on their mobile devices.
TradingView's watchlists are also superior and offer personal customization to ensure users view real-time price updates and know how the markets are moving wherever they are. Overall, TradingView is one of the best forex trading apps for enthusiastic chartists worldwide.
Advantages
Has an integrated social network
Provides a first-class charting and data-rich experience
Free to use
Provides an extensive selection of financial instruments aside from currencies
Available for both Android and iOS
Disadvantages

Only usable with a limited selection of brokers
Has a slightly steep learning curve to master for beginners
Some features may only be accessible on a paid plan
---
What is the best forex trading app for Android?
Below is a brief review of the best forex trading app for Android.
eToro: Best Forex Trading App For Copy Trading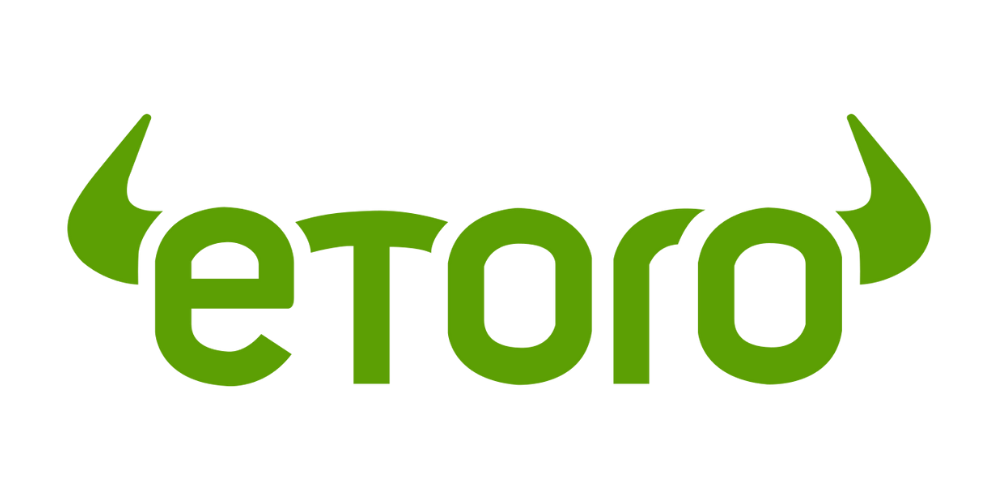 Since 2007, eToro has proven as one of the world's largest and most popular CFD multi-asset trading platforms. The brand has offices in Israel, Australia, Cyprus, the United Kingdom, and the United States.
While being recognized for their superior self-directed trading services, the brand is more respected for being a pioneer and leader in social trading with its proprietary CopyTrader™. With this innovative product, investors copy top-performing and eToro-chosen traders with a proven track record of profitability.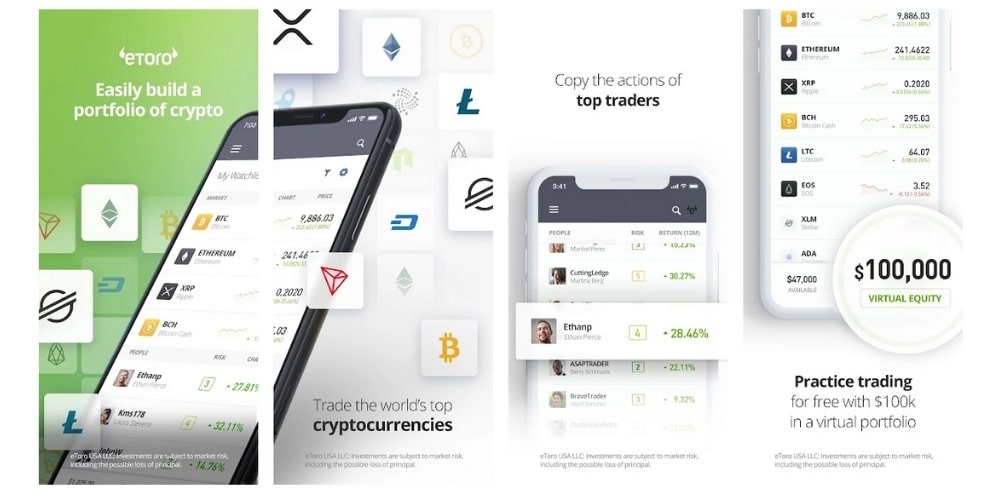 Fortunately, traders can replicate much of this experience seamlessly on eToro's trading app. All in all, eToro's app does the job for any of its clients looking for a decent mobile experience, whether placing positions on their own or using copy trading.
Advantages
Multi-licensed in various regions
One of the best apps for copy trading with advanced features
Supported on both Android and iOS devices
Offers negative balance protection
Provides a wide selection of different markets
User-friendly and well-designed user interface
Disadvantages
Reduced leverage because of US regulations
Has withdrawal fees
Small choice of depositing options
Not available for use in many countries
Minimum bank wire deposit is $500
Charting tools are more limited compared to trading on the web application
Clients need a separate app for managing their wallets
---
FAQs about the forex trading apps

Below are the frequently asked questions about forex trading apps.

Are forex trading apps free?

Most trading apps are free to use. However, users will need to commit their own money to fund real or live accounts and might need to pay for special additional services on the application in question.

How to use forex trading apps?


It begins with the correct installation of the app, depending on whether it's an Android or iPhone mobile device. One key thing to note is you undoubtedly need some trading experience and knowledge before using trading applications to utilize these applications responsibly and fruitfully.

Can I open an account from a forex trading app?


Yes, it is possible to do so. This method for opening an account is faster than using a website on a mobile or desk/laptop device.

Can you do forex on your phone?


Certainly. Though as mentioned in the previous section, it's best to perform your analysis and execution on a proper laptop or desktop where possible. Forex trading apps are necessary for many clients but can never entirely replace your experience trading from a computer at home or elsewhere.
Conclusion

The question of whether you should use the best forex trading apps depends on several variables. Mobile trading has certainly become more prevalent as the years have gone by, offering convenience for different types of traders.
For instance, traders who travel regularly benefit from forex trading apps, along with scalpers and day traders who aren't always near their computers to execute a position. As with any technology, this quality is not without criticism.
Applications that are mostly broker-branded and not necessarily built purely for execution like MT4 are useful for any client to perform administrative tasks such as funding, withdrawing, receiving helpful notifications on the markets and the broker, etc.
The criticism comes with apps focused mostly on execution like MT4. It's important to remember any charts on a mobile application are usually a fraction of the actual size of its web or desk/laptop software counterpart.
In other words, no matter how advanced apps are, they will always be inherently limited by the screen size, meaning they lack some key features.
This limitation does dent the overall trading experience. It doesn't allow serious traders to perform the best charting analysis and make the most informed decisions as they would sitting across their laptops or desktops.
Trading apps can also act as catalysts towards over-trading, which is one of the downfalls for many traders. Experts consider many trading apps as gamifying the trading experience. So, while mobile applications are quite helpful, one has to use them smartly and understand the risks involved because of the smaller screen size.
Such apps are beneficial for the backend stuff of deposits, withdrawals, market news, etc. Moreover, the execution is much faster than on an ordinary computer, where the internet connection may be slower.
Ideally, professional traders will tend to perform much of their analysis and execution on a proper full-sized desktop or laptop with minimum distractions allowing a clearer head to make decisions.
Best Forex Trading App for Pc
Source: https://forexezy.com/best-forex-trading-apps
Posted by: derivbinary.com