Best Forex Trading Platforms in South Africa 2021
We compared the features of Forex trading platforms of 20+ most popular forex brokers in South Africa. Here are our top 5 forex trading platforms.
Trading platform is the interface offered by brokers to traders. Here we have compared the best brokers in terms of their forex trading platform.
Most forex brokers offer third party Metatrader platform, while some CFD brokers also offer their own proprietary platforms. The choice is totally up to you, and depends on which platform you feel comfortable using.
But we have created this guide with important considerations that you must take into account when choosing a Forex Trading platform.
So, how did we select the best forex trading platforms?
First, we selected 20+ reputed, popular forex brokers & then compared the trading platforms of each one. There were 11 factors in our comparison, the most important in our consideration being multi device support (web, mobile & desktop), quick order execution speed, low fees, and number of charting & research tools available.
If you are looking for a quick suggestion, then here are our top picks.
6 Best Forex Trading platforms in South Africa for 2020
Tickmill – Best Forex Trading Platform in South Africa
XM Trading – Good forex trading platform with MT4 & MT5 for Desktop, Mobile & Web
Hotforex – Low spread beginner friendly MT4 & MT5 platforms (regulated with FSCA)
Plus500 – Popular CFD Trading platform
IC Markets – Low fees ECN forex trading platform (Metatrader & cTrader available)
FXTM – Good Metatrader forex platform platform
There are quite a few popular trading platforms that are generally offered by most brokers. MetaTrader (MT4 & MT5) and cTrader are the two most popular ones. While some brokers offer their own proprietary platforms.
Most of the brokers that we reviewed, offered Metatrader platform. But we found that even though the brokers offer the same Metatrader or cTrader, there are differences that can affect traders. So we will also list for you what you need to check while choosing a trading platform.
Let's first look into each detailed comparison of our best trading platforms one by one, and their pros and cons..
6 Best South African Forex Trading platforms
Based on our 11 factors criteria we've compiled a list of the top Forex trading platforms for South Africa:
1. Tickmill – Best Forex trading platform

Visit Tickmill

Platforms available:


Metatrader 4 on multi-devices



i.e. PC, Mac, Android & iOS.
Minimum deposit:


$100

Available trading instruments:


62 currency pairs, 20+ CFDs on



stocks, Commodities, Indices, 4 Metals & Bonds
Leverage:


Up to 1:500
Ranked #1 Forex Trading platform in South Africa
Tickmill is a FSCA regulated forex trading platform. They offer Metatrader 4 platform & minimum deposit with Pro account from $100.
Tickmill is a Metatrader 4 platform broker, and their platform is available on desktop, web & mobile. But they don't offer MT5 or cTrader platform.
Tickmill's fees
is quite low compared to other forex trading platform. Their spread with Pro account is as low as 0 pips, and the commission per lot is $4, which is quite low when you compare it with ECN type accounts at other brokers. So, Tickmill is quite competitive in terms of fees.
But the CFD trading instruments other than forex are limited.
Tickmill offers 62 currency pairs, which is wider than many other brokers.
Tickmill has English live chat support, as well as email support. But they don't have a local phone number in SA currently. Their English chat support is available during business hours only..

Tickmill Platform Pros
Tickmill is regulated by FSCA & FCA.
Their trading fees is very low with Pro account.
They offer MT4 trading platform.
Zero deposit & withdrawal charges, and local bank withdrawal option is available.
Negative balance protection.

XM Cons
Live chat is not available 24/7.
2. XM Forex – Good Forex trading platform (MT4, MT5 for desktop, mobile & web)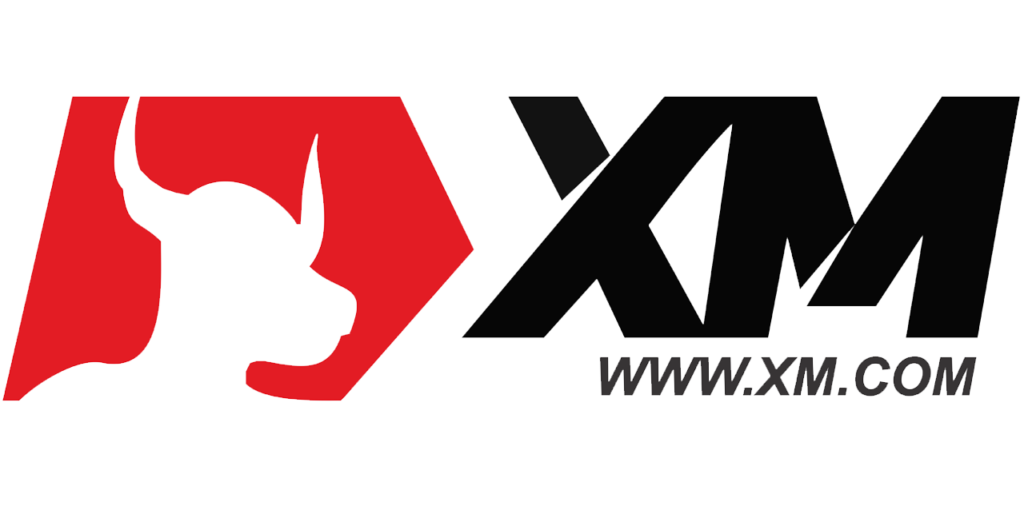 Visit XM Forex

Platforms available:


Metatrader 4 & Metatrader 5 on multi-devices



i.e. PC, Mac, Android & iOS.
Minimum deposit:


$5

Available trading instruments:


57 currency pairs, CFDs on


1,184 stocks, 8 Commodities, 30 Indices, 4 Metals, 5 energies (including Brent Crude Oil), and


100 Shares.



Leverage:


Up to 1:888
Ranked #2 Forex Trading platform in South Africa
XM Trading is our recommended trading platform for South African traders. They offer Metatrader platforms with competitive fees, and good trading conditions.
XM Forex does not offer any proprietary platform, but instead they offer the popular Metatrader platform. Their MT4 & MT5 are available for all devices and interface including desktop (PC & Mac), mobile (Android & iOS) & tablet.
In terms of fees, all their trading accounts are without any commissions, and the only trading fees is their spread. Their trading fees is very competitive with their Ultra low account ($50 deposit), on average 0.8 pips for EUR/USD, but it is higher with Micro account ($5 deposit) i.e. on average 1.7 pips spread for EURUSD. In terms of non-trading fees, they don't charge any fees on funding on withdrawals. But they charge $5/month after 90 days of inactivity.
Trading Conditions at XM:
Their minimum deposit is quite low from $5 for their Micro account. They offer quick order execution – without any re-quotes on their Metatrader platforms. Another plus is that they offer trading on over 1000+ trading instruments – with 57 currency pairs (higher than most other brokers), and CFDs on other assets. XM also has negative balance protection with all their accounts.
Their support is also quick & available 24/5 via chat, emails. In terms of education research, access to their forex market research, webinars, video tutorials, daily technical analysis, is available.

XM Pros
XM Trading is regulated 1 top-tier regulator i.e. ASIC (reference number: 443670). They are also regulated by CySEC (120/10).
Their trading fees is straightforward for beginners, lowest with their Ultra Low account
You can choose ZAR as the base currency for your trading account. USD, EUR, GBP accounts are also available.
They offer MT4, as well as the latest MT5 platform. So you can use Custom Indicators/Expert Advisers (EAs).
The deposits & withdrawals are free of charge (over 200 USD required in case of wire). Plus, instant funding available for cards & wallets (Skrill, Neteller)
Negative balance protection is available.
Support is good & quick in responding to questions. And they also have good educational resources.

XM Cons
XM Trading is not regulated with FSCA yet. So they are not for you if you are looking for a locally regulated broker.
Trading fees for forex & other CFDs is high with their Micro & Standard accounts.
How to choose the best Forex Trading platform?
Here is a checklist of our 11 most important factors that you must consider before choosing any forex trading platform:


1. Low Overall Fees without any hidden charges:
The fees charged by the broker is an important part of trading, as the broker majorly earns through the fees it charges. Remember to check the trading fees – spread, any other commission per trade & overnight charges. And also check non-trading fees – normally hidden as funding/withdrawal fees, inactivity charges.
You can check the forex broker's spread on their website. Most regulated brokers will have a page where their display their swap fees, spread & other terms.
For example:
Tickmill has a page on their website where you can check the average fees on their platform, and the swap charges.
2. Quick Order Execution Speed:
The efficiency of the broker and the orders can be judged by the speed at which the orders are executed in the market. Brokers offer either – instant execution or market execution. In any case, check if the broker has been reported for any unnecessary re-quotes, or slippage in the past by other traders.
3. Multi Device Support:
The broker's website and app should be available on all devices – desktop, tablet and mobile devices. Always check if your preferred device is supported by the broker, and if it is then how does the interface look like.
4. Charting Tools:
This is important for any trader that does technical analysis. Check if your preferred indicators, EAs etc. are supported by the broker or not, in their trading platform.
5. User Friendliness:
A user friendly trading platform, would be the one that allows you to quickly place trades, close them, see past orders etc. in simple steps. Everything in a platform should given in simple words and displayed in categories.
6. Secure Login & 2 step-authentication:
If your platform supports 2-step authentication during login then it should be preferred. Most of all, make sure that the broker supports code based verification via email or SMS/phone-call for any withdrawals. Also the broker's web login should have a secure SSL for secure connection, so that no personal information is shared with anyone.
7. Available Order Types:
The trading platform should provide multiple order types – stop loss, limit orders etc. Order types are a must as they are crucial for risk management. Trading platforms with multiple order types should always be preferred.
8. Price alerts and notification (a plus factor):
Markets are considered quite volatile – due to the constant price movement for each and every currency pair & other assets. The trading platform should give price alerts – during the change in value, which will help you to take quick decisions in case of any unwanted market movement.
9. Search Functions:
You might want to research through a lot of different instruments at a time, and this can become easier if your broker's platform has search functions. A good search function on any platform would easily & accurately provide information like – the currency pair or asset searched and its bid/ask prices, the price changes. This reduces the effort and time.
10. Monthly or Weekly Trade Reports:
The portfolio & order report, should be displayed at the request of the trader, or you should be able to schedule it to receive via email – so that you can have a quick access to your open positions.
11. Research Tools:
Research tools for technical analysis, and news feeds for fundamental analysis are a must in any platform.
The popular Trading Interfaces – 3rd party & proprietary
There are some popular trading platforms – that very widely preferred by so many traders, so most brokers generally offer these platforms to their clients.
MetaTrader and cTrader are most popular ones, each one having their own pros & cons. We will compare some of the features of these popular platforms, so that you can choose better.
Metatrader 4
MetaTrader 4 is a very popular forex platform, that was developed/created by MetaQuotes company. Almost 38% retail forex & CFD volume worldwide is estimated to be via MT4 brokers, making it the platform of choice for forex traders.
It has an established position in the market for years and hence chosen by most brokers and traders.
Supported devices:
MT4 is available on all 3 devices. It can be downloaded to your desktop for both PC & Mac. They also have a mobile app for Android & iOS. Metatrader's webtrader version is also available for all browsers.
Interface:
It has a simple raw layout, and clean interface – with 9 timeframes, 4 order types, 30 technical analysis tools, and 31 graphical objects for charting. Plus, it is highly customizable, with support for Expert Advisor (EA) bots & custom indicators, thousands of guides & help available for using it – which has made it quite popular.
Overall, it is good for both beginner & professional traders.
Proprietary platforms:
Some brokers don't offer any 3rd party platforms like MT4/5 and cTrader – instead they offer their own platforms which are designed by them. The most popular are – CFD trading platform by Plus500, and Social trading platform by Etoro.
Generally, like Metatrader & cTrader, the proprietary platforms by brokers are also available for multiple devices.
If a broker offers its own proprietary platform then it does not necessarily make it bad – some are very good. You should see if the platform supports all the features in our forex platform selection checklist.
Summary: best Forex Trading platforms in South Africa
| Broker Name | Available platform(s) | Minimum Deposit | Leverage | Regulation | Available Trading instruments | Start Trading |
| --- | --- | --- | --- | --- | --- | --- |
| Tickmill | MT4 for desktop, web & mobile | $100 | up to 1:500 | FSCA, FCA | 62 currency pairs, 20+ CFDs. | get started |
| XM Trading | MT4, MT5 for desktop, web & mobile | $5 | up to 1:888 | ASIC, CySEC | 57 currency pairs, 1000s CFDs stocks, Commodities, Indices, Metals, energies and Shares. | get started |
| Plus500 | Proprietary CFD platform for web & mobile | R1500 | upto 1:300 | ASIC, FCA, CySEC | CFDs on 70+ forex pairs, 100s of Indices Commodities, Cryptos, Shares, Options, ETFs | get started |
| Hotforex | MT4, MT5 for all devices including iOS, Android, PC, Mac & webtrader. | $5 | up to 1:1000 | FSCA, FCA, CySEC | 49 forex pairs, CFDs on 6 metals, 3 energies, 22 Indices, 7 Commodities, 7 Cryptocurrency pairs, 3 Bonds and 56 Shares | get started |
Cheap Forex Trading Platforms in South Africa
Source: https://www.forexbrokers.co.za/best-forex-trading-platforms/
Posted by: derivbinary.com