Thank you for signing up for the webinar.
20 minutes before the session starts, a 'Start Webinar' button will appear on this page. Click the button to access the webinar.
Never miss a session by adding a reminder to your calendar.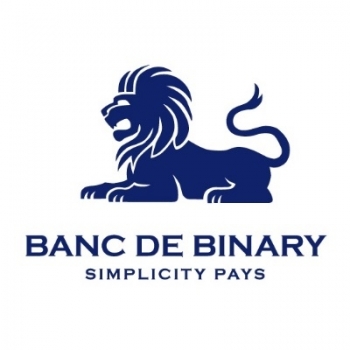 Webinar has finished
Expert: Barry Norman Hosted by:
Banc De Binary
Registered Users:
1023
Forex
Stocks
Indices
Technical Analysis
Beginners
Binary Options are one of the fastest growing investment vehicle in the marketplace. Binary options can appeal to both the novice trader who wants to enter the markets on a less complex level or for experienced traders who are currently trading spot FX and CFDs. Traders find that binary options are a great place to try out new strategies or to test their knowledge in a lower risk type trade while beginners might find the intuitive nature of binary options more attractive.
Binary Options is all about predicting the direction that an asset will move over a short period of time. There are many ways to apply technical analysis to help trade successfully. Using trend lines, support and resistance along with more advanced indicators such as Bollinger bands and momentum indicators can help you successfully predict market direction.
In this class, we will look at how to predict which direction an asset will move, how to predict trend reversals using volatility, and momentum indicators easily. You will find it is fun and easy to trade binary options successfully.
Barry Norman
Barry is the Director of Investors Trading Academy as well as the Senior Financial News Analyst for FxEmpire. He brings with him over 30 years of financial market knowledge and experience and holds an MBA in Finance and Economics from UCLA and an undergraduate degree in Economics from the University of Maryland. His analysis was awarded as "Best Education in Europe" by Globe Banking & Finance and he is also a presenter for the MoneyShow. Recently he gained worldwide attention with his "Strategies of Three" and to date over 100,000 traders have attended his webinars and seminars.
Barry taught commodities trading as a hobby, at the Learning Center in California for many years and is responsible for establishing the first 'Circle of Traders" group, where charting was done by hand and traders had to network to find weather and crop information through personal connections prior to computers. He also currently produces a private Daily Market Review newsletter that is distributed around the globe to over 45,000 subscribers and recently published his newest book called "Forex Trading for the Advanced Binary Option trader," which is available along with his other books at Amazon.com.
His trading style is that of a traditionalist, using basic charts, and relies on Support and Resistance and Volume along with historical data to help determine economic cycles as his technical indicators and a vast collection of fundamental data.
Barry understands that you use the information you gather through the internet, private sources, and the knowledge of time and experience to formulate a trade and then use technical analysis to help verify the validity of the trade and the time to enter and leave a market.
Barry believes in the psychological philosophy of the "Herd Mentality" and believes that you should always be in the front of the herd. The principles of this philosophy include the following idea: You need to be ready to enter the market in the front and leave before everyone else. Set your trade rules, determine your entry points and your profit points and live by these rules. Never get greedy and never chase the market.
Success! An email was sent to your inbox. Invite your friends to join
Trading Binary Dengan Investing.com
Source: https://www.investing.com/education/webinars/the-tools-of-technical-analysis—using-technical-analysis-to-trade-binary-options-11689
Posted by: derivbinary.com